A warm welcome to your parish church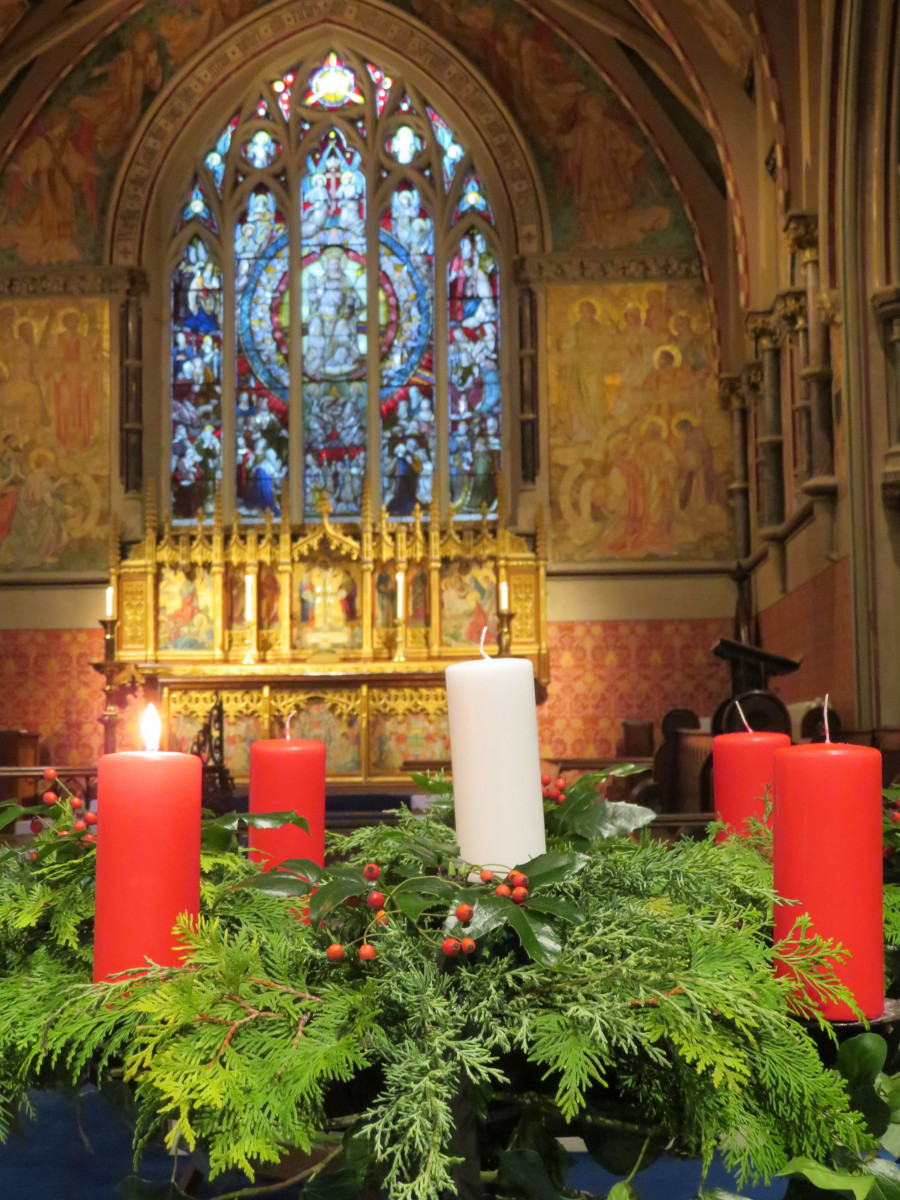 Last Sunday was the first Sunday in Advent and so we lit the first candle in our Advent Crown.
Do join us for worship online at 10.30am on Sunday which can be found on our Facebook page here
St. Mary's is a Church of England parish church. That means that the church community is here for everyone in the parish. St. Mary's is a really friendly church and people of all ages come to join in worship and other activities. We generally have a happy time together, but we face sorrows and difficulties together too. We are doing our best to live out our Christian faith by following the example Jesus set, but being human we know we are not perfect, and we struggle at times like everyone else. We are very keen to be the church that our wider community needs and we would love to hear from you about how we may be that - on a Sunday when you would be very welcome at a church service, or at any other time. Please do visit or contact us if you would like to know more.