Zoom Over To Sunday Clubs!
Date: 2nd May 2021
Time: 15:00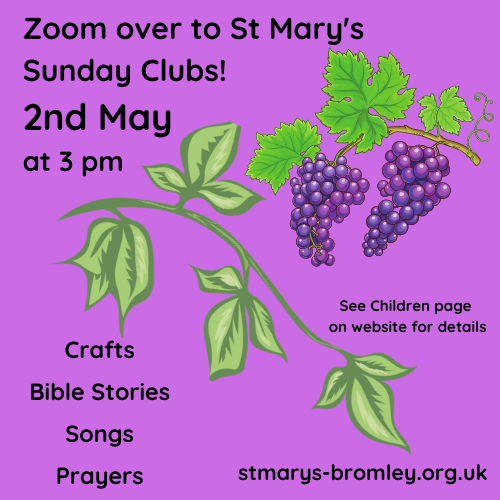 Zoom over to Sunday Clubs! Sunday 2nd May at 3 p.m.
Please join us for a Bible story, songs, prayers and crafts. All are welcome.
Please register by Friday 30th April for the Zoom joining details
by emailing admin@stmarys-bromley.org.uk giving your first name and surname.
Category: Children and Young People
See Also:
Children and Young People